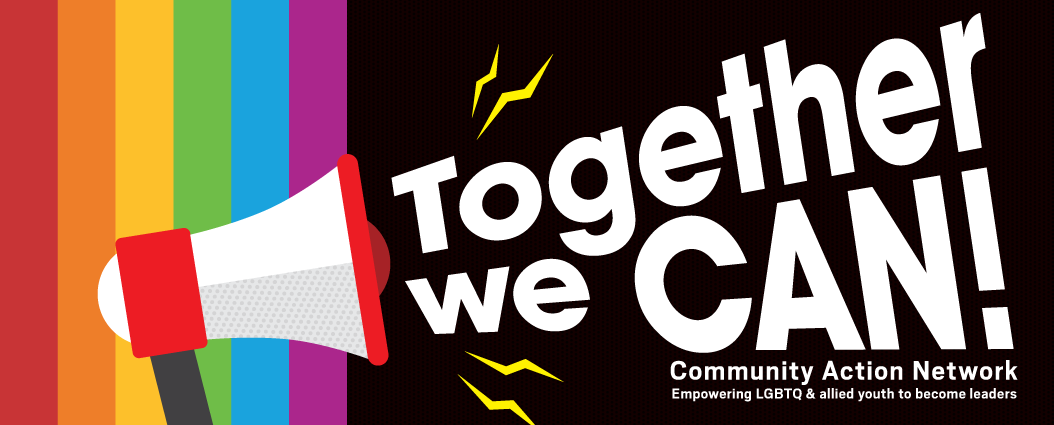 What is CAN?
The Los Angeles LGBT Center's Community Action Network (CAN) program, through LifeWorks, is a group of youth leaders, ages 18-24, who develop skills to build community and create social change. Created in 2013, CAN has worked in over 50 high schools and middle schools around Los Angeles, spreading awareness and conducting LGBTQ competency trainings and leadership workshops for LGBTQ & allied youth.
CAN conducts trainings in understanding identity, LGBTQ competency and awareness, best practices for working with the LGBTQ community, as well as "public narrative," the art of telling your own story, as a way, to create empathy and change. CAN collaborates with local high school and middle school GSAs and LGBTQ clubs across Los Angeles to build capacity for change.
How CAN You get involved?
If you are a student, teacher, administrator, parent, or a person who works with youth, contact CAN about working with your school or group.
Are you 18-24 years old and passionate about inspiring LGBTQ youth and their communities? Volunteer with CAN to build your leadership skills and give back to the community. Apply today: http://lalgbtcenter.org/canleader
For more information in volunteering or requesting a training, please contact Mike Freeman at This email address is being protected from spambots. You need JavaScript enabled to view it.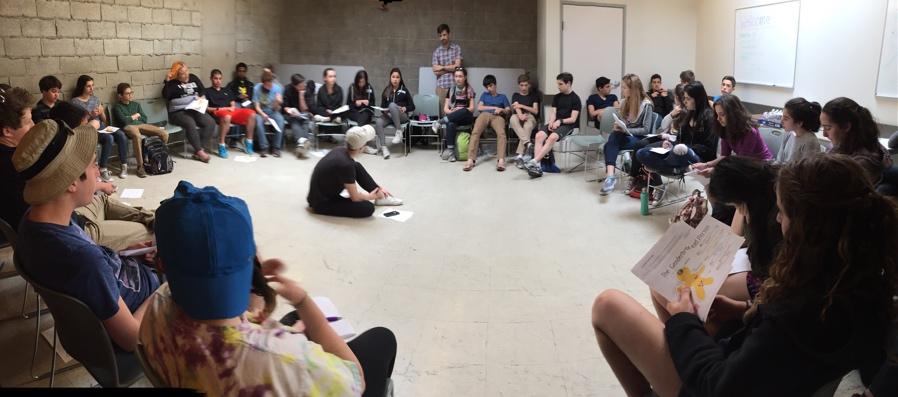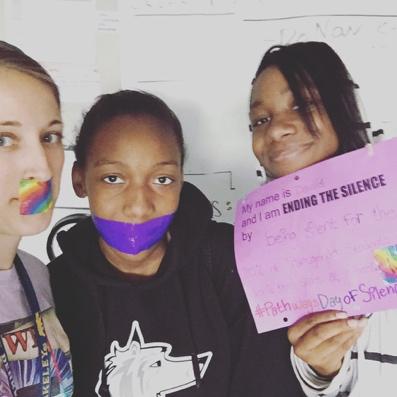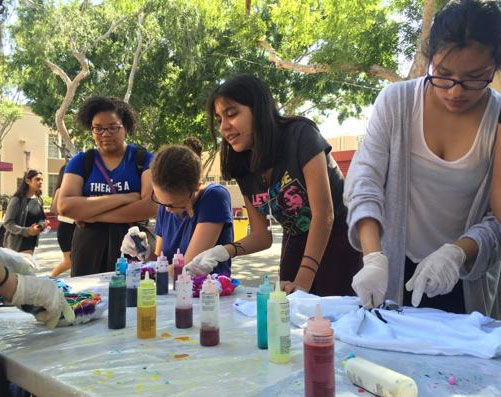 Models of Pride ˜ Leadership Institute
LifeWorks organizes Models of Pride, which is the largest free LGBTQ & allied youth conference in the world, for youth ages 12-24. In addition to this, our Community Action Network holds a day-long leadership institute specifically for GSAs and LGBTQ clubs; where students are able to come together and participate in a day-long workshop that will provide them with invaluable skills and information such as leadership, communication, community building, and much more.
This is a great leadership opportunity for any student in a GSA or LGBTQ based school program who is interested in learning more about:
Being an active member and role model in their community
Learning how to make their school and community more LGBTQ inclusive
Knowing their rights as LGBTQ students in high school
Developing leadership skills
Understanding identity
Team building
Meeting new people!!
Also, advisors are very much welcome!
Last year at the Models of Pride Leadership Institute we had 80 youth from 8 different GSAs and LGBT Clubs participate!
Our Models of Pride Leadership Institute will be held March 2019. This would be a great opportunity for your club to make this a field trip for the day!
For the day, we provide:
Compensation for bus transportation
Light breakfast snacks
Lunch
An awesome experience and a chance to learn new information and meet new people!
LifeWorks is extremely invested in the development of, and supporting, LGBTQ youth and allies in high schools and colleges. We are passionate about spreading our knowledge and creating positive changes in our communities.
Participants are typically schools we have worked with. However, there is an opportunity for schools to submit applications to join this amazing day. Submit an application to join us: https://tinyurl.com/yaaqjwyp
If your GSA or LGBT school club is interested in participating, please contact Mike Freeman for more information at This email address is being protected from spambots. You need JavaScript enabled to view it.
We hope to see you there!!